Mainstreet community services association, Inc.

1, 164 Properties! 70 acres of common area and green space!

... a caring community since 1973 A MANDATORY PROPERTY OWNERS ASSOCIATION

A MANDATORY PROPERTY OWNERS ASSOCIATION SINCE 1973
A Message from the President
COMMUNITY UPDATE INFORMATION: COVID-19: Link to the Georgia Department of Public Health website:
https://dph.georgia.gov/health-topics/coronavirus-covid-19
. Link to State of Georgia Executive Orders conveniently located at
https://gov.georgia.gov/executive-action/executive-orders/2020-executive-orders
. DEKALB COUNTY DEPARTMENT OF SANITATION PICK UPS: For Bulky Items and Special Collections procedures, please visit:
https://www.dekalbcountyga.gov/sanitation/about-sanitation
. Click on the box "Submit bulky item and special collection requests online," and follow the steps to begin. For questions, call 404-294-2900 or email: sanitation@dekalbcountyga.gov. COMMUNITY DESIGN STANDARD REVISION: The Board of Directors voted to amend and update Mainstreet Community's Design Standards at the Board of Directors Meeting on 9/21/21 by unanimous decision. The
Community Design Standards
revised document can be viewed by the clicking the link here or on the Governance Tab. ------------------------------------------------------------------------------ Hello Neighbors! I would like to once again take this time to welcome new homeowners and residents and give a hearty thanks to the long-time members of Mainstreet Community. Together, we can continue to cultivate the "hidden treasure" of our community! From the Board of Directors and Staff of Mainstreet Community Services Association, Inc. we wish you and yours a prosperous year!
Patrice Diamond, Mainstreet Community Board of Directors President
Mainstreet Community Services Assoc, Inc. Board of Directors
Community Association Manager
Mainstreet Community Services Assoc, Inc. Staff
a mandatory fees property owners' association, is a community rich in diversity with many, many amenities.
Consisting of 1,000 single-family homes and 164 fee-simple, attached townhomes on a 528-acre tract, the community has over 70 acres of common area greenspace.
5,000 sq ft. Clubhouse

Resource Center - Internet Cafe

Copying/Faxing/Notary Services

Family/East/Wading Pools (3)

Tennis Courts (2)

Fitness Center and Sauna

Concession Stand

Two Lakes for Fishing

Natural Walking Trails

Pavilion/Playgrounds (2)

Homeowner Resources Information
Feel free to contact our Clubhouse administrative offices for information on our many services or questions about the Association during normal business hours:
Phone: (770) 469-7238
Tuesdays-Fridays: 9am-6pm Saturdays: 9am-3pm.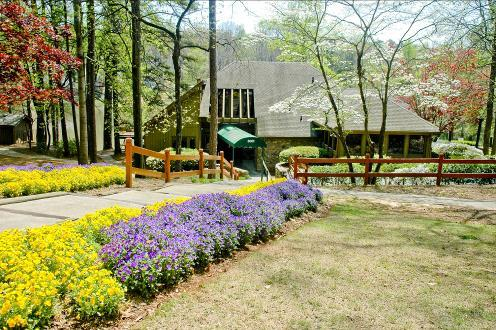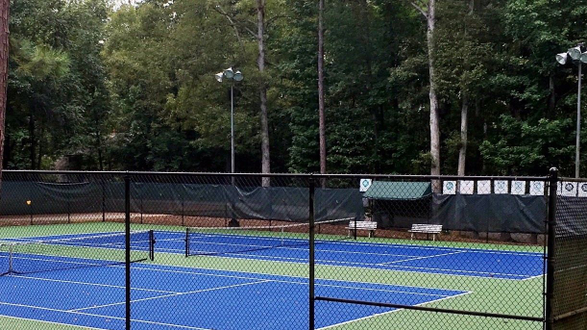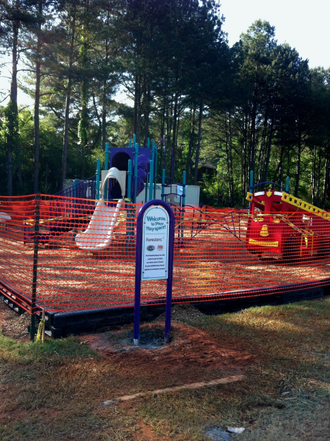 MAINSTREET COMMUNITY ADMINISTRATIVE CURRENT OFFICE HOURS: TUESDAYS-FRIDAYS, 9AM-6PM; SATURDAYS, 9AM-3PM

CLOSED SUNDAYS AND MONDAYS

MESSAGES FOR THE ASSOCIATION MANAGER:

CONTACT US AT (770) 469-7238

WE WILL RETURN YOUR CALL AS SOON AS POSSIBLE OR ON THE NEXT BUSINESS DAY.
PLEASE BROWSE THE HOME PAGE FOR INFORMATON AND RESTRICTIONS ON ASSOCIATION RULES & POLICIES.
Closing Letter Procedure Changes

CMA has made a change in providers of closing letters, estoppel certificates, refinance letters, and lender questionnaires. CondoCerts is the new provider. HomeWiseDocs will no longer be utilized for these services.
Orders for these products can be placed on the Buyer/Seller Services page of the CMA website or by going to

https://cmacommunities.condocerts.com

after January 1, 2021.
Should updates to orders previously placed on HomeWiseDocs be needed, please contact CMA's Closing Department at

closing@cmacommunities.com,

and specify the needed updates. Someone will respond to you within one business day.
We appreciate your understanding and cooperation!
Foreclosure and Deed in Lieu of Foreclosure
Listing agents or asset managers requiring a statement of account from a foreclosure date forward must submit their request through Condocerts:
https://cmacommunities.condocerts.com
.
Ensure you identify yourself on Condocerts as a Real Estate Professional.

A copy of the recorded Deed Under Power and listing agreement must be included with the online order.
HOA/Condo Questionairre Requests
To request a questionnaire for purchasing or refinance purposes for a condo or single-family home, please go to Condocerts:
https://cmacommunities.condocerts.com
.
A general association questionnaire is supplied for the Association.

Lender-specific questionnaires will be completed upon request and at an additional cost.

Both the general and lender-specific questionnaires are requested online at Condocerts.
3rd Party Payment Instructions
If you are a third party wishing to pay for a closing letter or questionnaire, go to Condocerts:
https://cmacommunities.condocerts.com
.
Click on "Pay For My Order".

Use the confirmation number provided by your closing attorney or title services company.

That party will receive notification when the item is ready for retrieval.
For closing letter requests, please go to Condocerts:
https://cmacommunities.condocerts.com
.
You may also refer Seller Services pages at CMA's website:

http://www.cmacommunities.com/sellerservices

Community Management Associates utilizes Condocerts for all closing letter requests.

No emailed or faxed requests will be accepted by the CMA offices.

All Georgia and South Carolina closing letter requests must be received from a closing attorney office.

All Tennessee closing letter requests must be received from a title services office.

Closing letter requests are subject to rush fees if requests are made close to the closing date.

All request types, pricing, payment options, and additional information are available at Condocerts.
*It is the policy of Mainstreet Community to collect prepaid HOA fees through the end of the year in which a property is purchased at Closing.*
*Effective January 1, 2020, Mainstreet Community Master Association fees are $720/year, or $60/month. Assessments are due the first of each month.
Property purchased in Parkside Townhomes and Disney Court ONLY are subject to an additional sub-association fee of $154/month, for a total fee of $214/month, which include water service, general common area landscaping and quarterly pest control/termite bond.
ALL HOA payments are due the 1st of the month and should be mailed to:
MCSA c/o CMA
P. O. BOX 6585
PHOENIX, AZ 85082-5851 Use this link for Online Payments:
http://www.cmacommunities.com/
Payments may also be made, using a check, money order, or cashier's check, by either placing the payment in the top mailbox slot of the Clubhouse administrative office or by leaving the payment with a staff member in the office. NO CASH PAYMENTS WILL BE ACCEPTED UNDER ANY CIRCUMSTANCES. Payments received and posted after the 15th of the month are subject to a 10% late fee and 10% interest on the total account balance.

Online payments made at www.cmacommunities.com can be paid via E-Check (may incur a small fee imposed by Mutual of Omaha bank) or Debit/Credit Card (a fee will be imposed by the bank based upon the amount of payment).

All association communications are via electronic transmission, so homeowners must keep contact information up to date at all times, i.e. email addresses and telephone numbers. If the homeowner does not occupy the property as a primary residence, a valid off-site address must be provided
Mainstreet Community Leasing Administration Resolution Rule Effective October 1, 2015.
Mainstreet Community Services Association, Inc. Board of Directors has adopted a Leasing Administration Resolution Rule effective October 1, 2015, pursuant to the Declaration of Covenants and Restrictions Article V.4(ii) to provide an administrative framework for all community leasing activities to be managed and to provide:
Maintenance of an accurate database reflecting homeowners with current leases;

A database of tenant names/contact information; collection and retention of all leasing-related documents;

Conformance with leasing terms and lease expiration dates;

Facilitation of leasing-related correspondence between homeowners and the Board;

Provide the board with a leasing "snapshop" (i.e., a report showing percentage of homes being leased in the community)
**See
Governance
Page for Leasing Administration Resolution Rule**
Mainstreet Community maintains strict rules and regulations concerning the cutting of trees in the community. Homeowners are required to obtain prior permission by filling out an Architectural Review Board (ARB) Form and returning it to the Clubhouse administrative office during normal business hours
prior
to removal of any trees. Failure to adhere constitutes violation of the Mainstreet Community Tree Removal Rule and carries a fine of $250 per tree, which will be added to the homeowner account balance. ARB forms can be obtained by visiting the "Governing Docs" tab on this site. (The pdf form link is conveniently located at the bottom of the page.) Primarily healthy trees more than six inches in diameter are restricted from being cut. Trees shall not be cut or removed except as follows:
Trees or roots causing damage to the foundation or those leaning precariously and threatening physical damage to the property.

Those trees found to be diseased or insect-infested by the DeKalb County Extension Service, the Georgia Forestry Commission, a certified arborist, or a certified forester

Trees required to be removed by homeowner's insurance provider verified in writing

As necessary for construction, repair or maintenance of public roads, utilities or storm water management facilities

As part of an approved wetland mitigation plan

Trees in the 100-year floodplain or required stream buffer may not be cut nor shall they be counted, except as otherwise provided in subsection (g), tree preservation and replacement requirements, for C-1, CF-2, M and M-2 zoned property, to accomplish requirements of the tree protection ordinance